PPMA is a chance to take a look at some of the latest technology driving progress in the industry.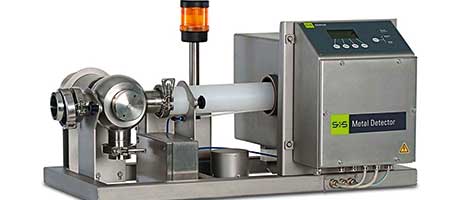 A GOOD example is pneumatic and electric drive technology firm Festo which will be displaying some new development concepts in handling and positioning.
As well as pursuing scientific advancement the company is committed to training and consulting and will be sponsoring the show's 'The Ones to Watch' awards which identify the industry's next generation of young professionals.
Visitors to the Festo stand will have the opportunity to meet the company's food and beverage specialists, who will be on hand to discuss automation challenges facing the industry.
A company spokesman said: "Each year Festo invests more than 8.5% of turnover in research and development and the company is working with leading research and educational establishments looking to nature for inspiration on improving productivity in automation.
"Nature shows in a wide variety of ways how maximum performance can be achieved with minimum energy consumption. By transferring these principles to the development of new technological methods and innovation processes, engineers can better understand how automation systems can be more efficient."
Also exhibiting at the September showcase in Birmingham is product inspection specialist S+S Inspection whose in-house experts will be demonstrating three systems covering packaging and processing applications.
Its Liquiscan metal detection system (pictured) for liquid, viscous and paste products removes both magnetic and non-magnetic metallic contamination from pumped liquids. Most widely used in the food industry, the Liquiscan is equally suitable for removing metal from many non-food products.
GHF Tunnel Detector with enhanced stainless steel sensitivity is designed primarily for the food industry. It has a new detector head which is heavier and larger for maximum stability and durability and provides IP 65 protection for food industry operating conditions.
Finally, the Raycon X-ray inspection system detects a wide variety of metallic and non-metallic contamination in packaged and unpackaged products.