Soft drinks have long been associated with plastic but PET's appeal is obvious in every corner of the industry.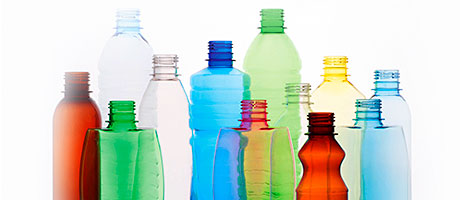 PET is a popular choice for a wide variety of products due to its lightness, clarity, re-sealability and easy handling properties.
While the carbonated soft drinks market was the first to capitalise on the benefits of PET, the material has also had a significant impact and made a vital contribution to the growth of many other drinks sectors, including mineral waters, juices, functional drinks, beer and wine, while also making a similar impact in markets such as food, household products and personal care.
"There has been much research into how consumers are more likely to try a product if the pack is interesting and are more willing to buy products that have attractive packaging," says Kinza Sutton, marketing manager at PET manufacturer APPE. "This is where PET is able to make a difference, with its ability to create high impact designs that maximise brand image and on-shelf appeal."
A notable example has been the transformation of the juice industry from a commodity product to a wide range of individual brands with a number of product variants, including juice drinks and nectars, where PET's design flexibility and innovations have helped to establish strong, individual brand identities.
Another major advantage of PET bottles is that they do not break, which improves safety and cost-effectiveness on filling lines and during transportation. In addition, health and safety regulations limit the height to which glass containers can be stacked, due to their breakability and weight. Switching to PET eliminates this issue, says Sutton, enabling manufacturers to achieve considerable cost savings in the storage element of the logistics stream.
This combination of aesthetic and practical benefits has fuelled PET's growth and has seen the material increasingly being selected in preference to glass, cartons and other materials.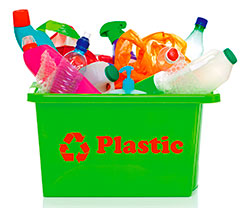 For example, the continued development and enhancement of barrier materials have enabled PET to offer effective packaging solutions for products including juices, speciality waters, sports drinks, wine and beer.
More recently APPE has formed a strategic partnership with Nissei ASB GmbH (Europe) for the development and supply of hot fill and pasteurisable wide mouth plastic jars for products including sauces, tomato based foods, jams, pickles and vegetables.
Just as essential in today's environmentally-conscious world is the contribution that PET packaging can make in delivering sustainable solutions. In terms of transportation for example, a 750ml PET bottle weighs around 50g compared to the typical weight of a same size glass bottle of between 350g to 600g. PET also matches glass as a 100% recyclable material and offers a considerably lower carbon footprint even when compared to glass bottles with the highest level of recycled content achievable.
"Sustainability continues to underpin everything we do and is a key part of APPE's development strategy," explains Sutton. "We have a number of product launches planned, which we believe are true innovations that will both minimise the environmental impact of the products themselves and also reduce their impact on the recycling stream."
Thanks to the many different polymers and manufacturing techniques available, plastics have over the years demonstrated their ability to tailor solutions for a large number of markets and applications.
Ron Marsh, the chief executive of packaging producer Rigid Plastics (RPC), is convinced the material's light weight and easy handling, combined with its design capabilities, have been major factors in its popularity many different sectors.
"The convenience food sector owes much to plastics' versatility in the creation of packaging such as trays, snack pots and microwavable containers," he says. "Squeezy bottles for sauces and ketchups are another good example of how the material can help to further develop an existing market."
Plastics have often challenged the status quo in established markets. In addition to ketchups and sauces, other sectors where plastic has become the favoured material include still and carbonated soft drinks, emulsion paints and lubricating oils.
According to Marsh, the lubricating oils market is a good example of how the design capabilities of plastics can transform a market in terms of brand image.
…..bespoke plastic designs have made a similar impact in many other consumer markets.
"Plastics enabled motor oil brands to be packed in eye-catching shapes and incorporate user-friendly features which helped to create product differentiation and on-shelf appeal and transform what had previously been a rather more utilitarian image," he explains. "And bespoke plastic designs have made a similar impact in many other consumer markets."
While designers continue to push the boundaries of what plastics can achieve, technical developments of the material have been equally significant.
In food markets, as well as convenience, the need to maintain product quality and ensure effective protection and preservation are also paramount. With the introduction of high-performance barrier technologies in recent years, plastics are now able to offer an extended ambient shelf life of up to 18 months. RPC led the development of blow-moulded bottles and jars for sauces in the 1990s and remains the market leader. More recently the company has also been at the forefront of the growth of thermoformed containers and FFS sheet for a range of ambient shelf-stable foods and has further extended its barrier capabilities with the creation of thin wall multilayer injection moulded polypropylene packs.
"We see barrier plastics as a very important and developing sector," says Marsh. "Extending product life offers huge benefits in terms of reducing food waste. Ambient products also lessen the reliance on the chill cabinet and fridge, with corresponding reductions in energy costs and usage."