Popular television and radio stalwart will take centre stage at print industry gathering.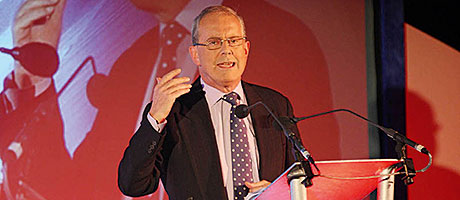 TV and radio personality Gyles Brandreth will bring a showbiz touch to proceedings at this year's British Print Industries Federation (BPIF) carton conference gala dinner.
The writer and broadcaster will take centre stage at the October event when he delivers an after dinner speech to an audience of industry professionals at London's Business Design Centre.
Brandreth's regular appearances on BBC1's 'The One Show' and entertaining contributions to Radio 4's wordplay panel show 'Just a Minute' suggest guests can look forward to a humorous evening.
Neal Whipp, general manager of BPIF Cartons, said: "We are delighted to announce that Gyles has agreed to speak at our gala dinner. Of course, I had to provide reassurance that we would not challenge any repetition, hesitation or deviation so he would speak for more than one minute.
"Seriously though, we expect Gyles will provide a light-hearted touch to the conference and his wealth of experience is sure to engage the audience. Over the coming weeks we will announce some of the major brand owners who have already pledged to attend this event."
The former MP for the City of Chester is one of Britain's busiest after-dinner speakers and award ceremony hosts. He has been nominated and has won several awards as a public speaker, novelist, children's writer, broadcaster, political diarist, journalist, theatre producer and businessman.
The carton conference will enjoy a strong link with the easyFairs Packaging Innovations exhibition which immediately follow the conference.
Whipp added: "The event is expected to provide an unmatched networking opportunity and will be relevant to all parts of the carton industry's supply chain – from suppliers to packaging specifiers. Many of the UK's leading brand owners are expected to attend and a special website is now open for registrations."
Image: The former MP, who is now a regular guest on TV and radio, is to address guests at the BPIF event.