The right choice of technology is crucial to ensuring the labelling process does not become a sticking point.
SITUATED in the Western Cape Province just outside Cape Town, Môreson Vineyard produces bottles of wine in the thousands each year, requiring labels to be printed for each bottle on-site before dispatch.
With a dozen or so award-winning wines and periodic high bottling volumes, Môreson's wanted to enhance the label quality for consumer benefit and also increase printing rates to improve speed and efficiency.
Label, barcode and industrial printer specialist Citizen was asked to upgrade the label printer it supplied the company to a model with enhanced printing capability.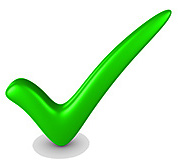 The brief was to create high definition, customised labels for its range of Miss Molly wines, while giving Môreson the ability to produce labels on demand either singly or in large volumes.
The label's design was modified to depict the company's distinctive logo and include the specific wine variety description, therefore helping to create a stronger brand identity while adding additional consumer information.
Local Citizen agent Label Ales worked closely with Môreson to develop an effective solution based on the latest Citizen CLP-8301 printer.
With its ability to print on a variety of media up to 220mm wide, Môreson is now able to produce individual labels as batches, three labels aside, for any combination of its wine varieties and at a high resolution of up to 300 dpi. This ensures the necessary high print quality needed for the distinctive logo, the wine description and consumer advice, and most importantly the barcode information.
Citizen points to the device's printing speeds of 100mm per second and fast media loading via the Metal Hi-Lift mechanism as key to allowing multiple varieties to be processed simultaneously with minimal disruptions or delays during the often busy wine bottling process.
Esme Viljoen, of Label Ales, explained: "For Môreson the key element was upgrading their existing Citizen printer for one with increased functionality without compromising on speed and reliability aspects. The CLP-8301 printer's multi label printing, text and logo print capability now benefits both their bottle label production process and enhances the marketing of their wines."
Similarly the need to meet growing demand influenced the marketing strategy of Orchard Valley Foods of Tenbury Wells, in Worcestershire. The speciality ingredients manufacturer has taken delivery of new innovative bottle labelling applicators launched by Advanced Dynamics Ltd.
The UK distributor of Pack Leader's range of labelling equipment installed an ELF-50 desk top labelling unit at the firm's production site from where it supplies bakery mixes, confections and powder ingredients to food manufacturers, artisan and craft bakers.
According to Orchard Valley Foods the purchase has quickly paid off with site engineer Stuart Blumberg reporting improvements in productivity following the installation of the equipment on a line of own brand, 165g tubs of Secret Ingredients confections and decorations.
He said: "The ELF-50 is handling 15-20 tubs per minute and has speeded up our production line. The labels are also more professional in appearance."
According to Advanced Dynamics the printer is suitable or speciality food manufacturers as it can be moved around production areas and is easily adjustable for a large range of round bottles.
Our customers wanted an alternative to the traditional thermal label printing technologies.
In addition to the ELF-50, the Pack Leader range includes the PRO-625 front and back system which can automatically label any shaped bottle, the high-speed PRO-516, for high output and improved up-time, while the inline PRO-515 wrap around labelling machine and PL521 horizontal wrap system for medical and cosmetic vial labelling complete the line-up.
Joint managing director, Malcolm Little, said: "We believe this market-leading equipment can transform bottle labelling in this country and help food companies save money, improve productivity and reduce waste."
In the prevailing difficult economic climate, he is convinced that its range of new ELF Series label applicators offer the most cost-effective solutions needed to help food manufacturers boost profits.
The Bradford-based specialist in labelling, feeding and wrapping solutions has also reported success in helping Greggs the Baker achieve a significant boost in production at its Northwest plant after installing a Eurokett labelling system.
It gives high volume production for any wrapped or packaged food items from bread rolls or cakes to fresh produce and meat. At labelling speeds of up to 200 packs per minute, the machines can keep pace with the most up-to-date packing lines, while the latest addition to the range, the Matrix, boasts the very latest in stepper motor drive technology.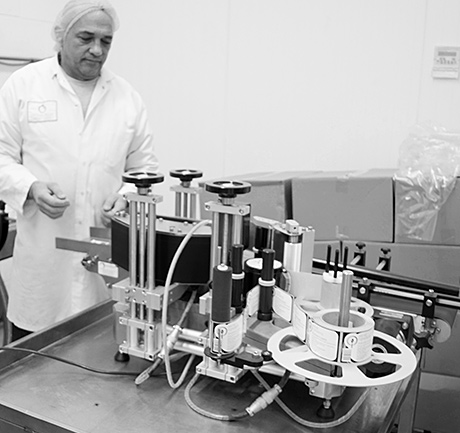 Also hot off the press is Epson's new TM-C3400BK which the firm hopes will build on the success of its TM-C3400 label printer.
A compact, monochrome, desktop inkjet for printing labels, tags and tickets, Epson says it is suitable for a wide variety of labelling applications where durability is key and produces long-lasting labels on a range of plain and matte-coated media between 30 and 112mm wide.
The TM-C3400BK uses Epson's DURABrite Ultra pigment ink to deliver prints that resist smudging, fading, water and most other liquids, and can survive outdoor usage and demanding storage conditions. Prints are long-lasting, even in direct sunlight, making the machine capable of deliverying mission-critical applications, such as laboratory work or logistics.
As the TM-C3400BK has no need for thermal transfer ribbons, which carry a mirror image of the printout, security is improved for environments where data privacy is critical, including healthcare and government institutions.
David Ormerod, market development manager at Epson, said: "Our customers wanted an alternative to the traditional thermal label printing technologies, and we believe inkjet is the answer. Epson inkjet technology brings many benefits to the label printing market, such as better print quality with greyscale capabilities, a wider choice of compatible media, and improved security. Most importantly, our DURABrite Ultra pigment ink gives our customers the confidence that their labels will be legible for years."
With a print speed of up to 92mm/sec and an integrated auto-cutter, printing 100 labels takes less than three minutes. Mis-prints and dead pixels are avoided using Epson's automatic nozzle checking technology (AID), which senses nozzle clogs and fixes them before the label is printed.
Designed to be easy to install, use and maintain, the TM-C3400BK is controlled from the front, and uses a single high-capacity ink cartridge for less frequent replacement. Thanks to the Epson printer driver interface (EPDI), together with the included Windows driver, the TM-C3400BK can be easily integrated and controlled directly from within applications.