A partnership involving a Scottish packaging firm and one of the world's leading stretch wrapping machine manufacturers is paying dividends for both.
That's according Robert Wilson, the managing director of adhesive tape specialist Coastline, who describes his company's role as a UK distributor for the Aetna Group as a "perfect fit".
Aetna builds stretch wrapping machines, bundlers, shrink film wrappers, cartoning and taping machines all over the world. It has subsidiaries in the UK, France, Germany, USA and Russia and is represented by a global network of over 400 agents and distributors of which the Prestwick-based operation is one.
Wilson highlights the fact Aetna focuses all its energies on manufacturing machinery rather than making its own film that gives his business a freedom that would not necessarily be available elsewhere.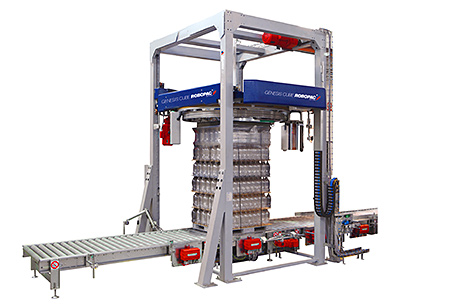 "We basically lead with specialist adhesive tapes and adhesive solutions including converted products and we also sell strapping, stretch wrap and other packaging and the associated machinery that goes along with it, which is where the link up with Aetna comes in.
"The thing about Aetna that fits so well with what we do is they just sell machines which means we can buy our film from wherever we wish. Added to that their sales force is very knowledgeable in a niche range of products. Our guys have all been trained on the range and we have a demonstration room in East Kilbride which gives interested customers the chance to see a machine in action and to work out if it is what they are looking for. If we need additional help we can always call upon Aetna for expert advice."
Coastline started off specialising in adhesive tapes and later bolted on the packaging side in an attempt to become a one-stop shop solution. It has been trading for close to 30 years at his headquarters in Ayrshire and a second site in Fife, which together employ over 20 people.
It currently has four external sales people on the road, covering Scotland and north east England, which Wilson regards as 'good going' in the current climate.
The recession has meant that a lot less people have sales force in the UK but that is not an issue for Wilson who can rely on Aetna's engineering support to react very quickly to any issues. Just as importantly when Coastline's reps close a sale Aetna is on hand to deliver and install the goods.
Wilson added: "The challenge in the current market is that people will spend money to repair their machinery rather than invest in machinery so the challenge for us is to go out there and demonstrate to people that capital investment is very much worthwhile.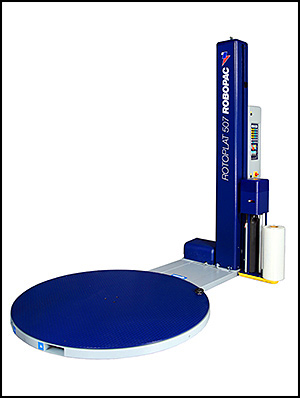 "We have got a unique film that we are bringing in and it lends itself very well to the top end machine that Aetna sell so we can demonstrate to the customer the savings that are being made and show them that they can have a return on capital expenditure in some cases within six months. We will do trials and put a case study forward to illustrate that.
"Aetna has three machines in the range that do about 80% of the applications out there so it's really a case of identifying what the customer wants to do. How many pallets are they wrapping, what are they wrapping, is there a variation in what they are wrapping?
"From there we will specify which machine is best for the application. At that point if that's of interest then we can arrange for the machine to be sent to them and they will have it for a week or two to do further testing and trials. After that I would guess nine of ten go on to purchase."
Colin Barker, general manager at Aetna, added: "Scotland has been a good market for us because there are a lot of companies growing at the moment. For example if you have small business and you are doing things by hand the next step is to semi-automate in order to save on costs.
"The cost of raw materials is going up because of global demand but our machines actually save money and the pay back can be achieved as early as year one. As well as cutting cost, using stretch film means you are reducing the amount of material as well as reducing your carbon footprint."