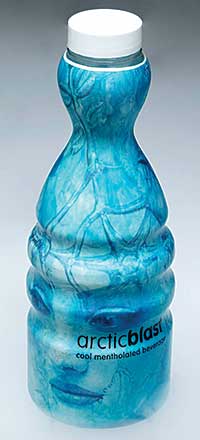 EASTMAN Chemical Company has launched a light-blocking resin for shrink film: the Embrace High Yield (HY) copolyester which preserves products, reduces packaging resin and boosts on-shelf appeal.
Embrace HY shrink sleeves have gained market acceptance in North America, due to the white opaque shrink film that blocks intrinsic and UV light for superior product conservation and protection.
The material, now available in Europe, also delivers up to 30% more film per kg of resin compared to other polyester shrink film materials, reducing the overall amount of film needed to embrace each container.
Pitched as the ideal solution for packaging beverage, dairy, food, cosmetic, personal care and pharmaceutical products, Eastman Embrace HY enables brand owners to deliver optimum shelf impact.
According to the manufacturer, the material also presents significant sustainability advantages due to its low density and high shrinkage rate.