New ideas are never in short supply when the industry's packaging pioneers turn their thoughts to innovation.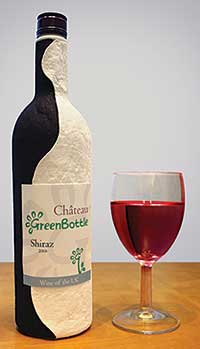 ONE of the most impressive breakthroughs in recent times has to be the world's first paper milk bottle devised by Martin Myerscough at Suffolk-based GreenBottle.
Last year the company celebrated a landmark moment when it sold its 100,000th bottle, making it one of the fastest selling green packaging solutions in the UK.
But the firm is showing no sign of resting on its laurels and has developed a prototype paper bottle for wine. It is currently in talks with supermarkets and wine producers with the aim of making it available to the British public early this year.
Since last year's launch of the paper milk bottle in Asda stores, the firm has reported a positive response and a six-month test market backed up confidence with sales of the new bottle more than three times that of conventional plastic milk bottles.
We're proving that it's perfectly possible to succeed as a small business provided you've got a good idea.
Post-usage research indicates that over 80% of consumers who try GreenBottle prefer it over plastic, and they also understand the environmental benefits.
GreenBottles use less than a third of the plastic of conventional milk bottles, with a much lower carbon footprint. The paper bottle itself is compostable, can be recycled several times and decomposes in just a matter of weeks.
Myerscough said: "The best thing about GreenBottle is that consumers just 'get it'. We've found that if you offer them the choice of a paper bottle or a plastic one they'll choose paper every time. Choosing milk in GreenBottles enables consumers to 'do their bit' for the environment every day – and our sales show that ever-greater numbers of consumers are doing this.
"We're hopeful that the success we've had with GreenBottle in milk can be repeated with wine. It would mean an end to those morning-after trips to the bottle bank. All you would need to do is rip out the plastic lining and put the paper outer-casing in the bin or on the compost heap."
Other advances in the food and drink sector include the creation of a new moulded-fibre hinged food container by global packaging manufacturer, Huhtamaki.
Made from natural fibres utilising renewable resources, the hinged food containers are the latest addition to the company's range of foodservice disposables and are compostable under the correct conditions of industrial composting, making them attractive to operators keen to minimise their impact on the environment.
The company says the container's structure combines special ribbing for improved strength, as well as innovative fibre construction to help prolong the content's freshness.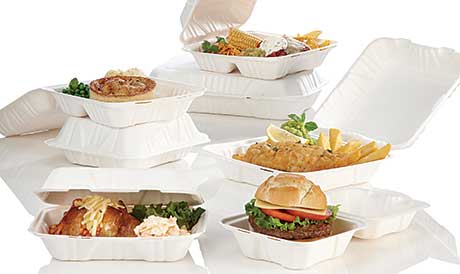 Elsewhere Rexam won industry plaudits for its aluminium Fusion bottle, designed for Ocóo Beauty Nectar, at the Can of The Year awards in Istanbul. It uses 'drawn wall' and 'ironed' technology to create a light-weight and sustainable aluminium bottle, giving Rexam's customers the ability to combine functional elements and superior graphic design with the premium look and feel traditionally associated with a bottle.
Paul McNaughton, quality manager at Rexam, said: "It was great to see such a fantastic innovation like the FUSION bottle get the recognition it deserves at the awards. The Ocoo design is striking and really shows the attributes of the aluminium bottle well. To see it stand up and win against a number of its competitors is a great achievement."
Another firm celebrating recent success is Amcor Flexibles. Its easy to open and re-seal solutions for fresh applications, Amcor E-Close, is in the running for a global WorldStar packaging prize after having won an award from Scanstar, the annual competition organised by the Scandinavian Packaging Association.
Arla Foods, dairy market leader in Sweden, chose the Amcor E-Close lid for its sliced cheese range for its easy to use features and protective qualities. Amcor E-Close was tailor-made to meet Arla's needs in cooperation with Sealpac, a global leader in thermoforming equipment for modified atmosphere packaging.
GreenBottle, meanwhile, is now close to unveiling new packaging technology it has developed to create even greener and cheaper products using machinery designed to produce industrial quantities cost effectively.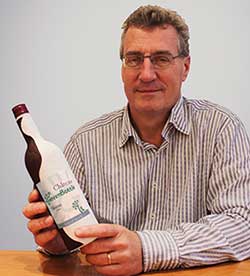 Myerscough says the business is attracting worldwide interest in the drinks, dairy and detergents industries and he expects to begin moving into these categories, including potential sales in overseas markets, this year.
He added: "Despite all the economic doom and gloom we're proving that it's perfectly possible to succeed as a small business provided you've got a good idea, your technology is genuinely better and you're prepared to go out and talk to right minded investors. We've had no funding help from the banks – but that hasn't stopped us moving forward. If your idea is strong enough the funds are out there somewhere."