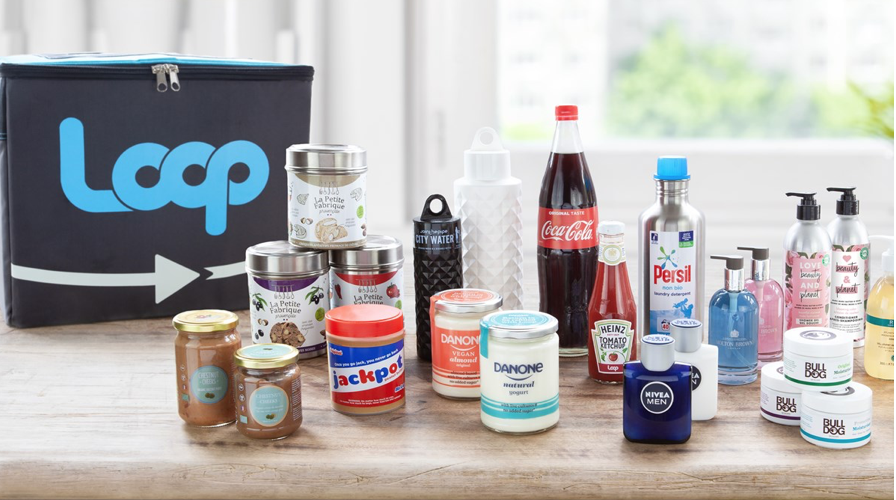 TESCO has launched a new service that will allow online customers to return packaging, as part of the supermarket's 'Remove, Reduce, Reuse, Recycle' plan.
The initiative comes in partnership with reusable packaging firm, Loop. Customers will be able to order over 150 products in reusable packaging – including sauces, yoghurts, soaps, cereals, moisturisers, chocolate and washing detergents – a deposit will be paid and returned upon collection of the packaging, which can be scheduled alongside a second delivery.
Giles Bolton, Tesco's responsible sourcing director, said, "The concept is similar to how the milkman used to come to the front door, pick up used milk bottles, and leave fresh milk in a new container. After use, customers simply place the empty containers into the tote bag in which the food arrived and go online to schedule a packaging pickup and second delivery. A deposit is paid on each piece of packaging and is fully refunded upon return."
Once collected, Loop will clean the packaging before being shipping it to the manufacturers to refill, it will then be returned to Tesco and delivered to the customer – all in a continuous loop, hence the name.
Mr Bolton added, "Reuse is a vital part of our 4R packaging plan and this pilot partnership is key to finding a scalable reusable packaging solution for our customers. We will listen to their feedback and help Loop develop the online service throughout the year. The range will increase over time and next year we will introduce some of the products in reusable packaging into our own stores."